Cloud Innovation.
Intelligent technology + human ingenuity
Innovation is not just about developing new products, processes or technologies, it's about adding value. In an era of low growth, companies need innovation more than ever.
That is why the Swipe iX Cloud Innovation Team has created a dedicated unit where everybody's slices of genius can be unleashed and harnessed, turning these collective ideas into scalable products that deliver impactful results.
IoT
ML
NLP
AI
VR
AR
To keep up with the ever-shifting digital landscape brought about by entirely new categories of technologies, Swipe iX has made it a core focus to explore these new frontiers. With experience in integrating IoT systems for enterprise intelligence solutions as well as a deep understanding of machine learning (ML), natural language processing (NLP), artificial intelligence (AI) and immersive interface design (VR, AR), our team is proudly blazing a trail in the real world application of these tools.

Using Amazon Rekognition, Swipe iX has designed and developed a Facial Recognition Sign-in System for corporate use.
The initial goal of the product was to replace the archaic paper-based guest registration process at reception desks with a faster and more efficient cloud-based solution that uses facial recognition to identify new and returning customers, and in so doing eliminate the need for legacy paper-based log books altogether. What we developed is something far more powerful.
Swipe Facial Recognition is a cost-effective, accurate and lightweight facial recognition sign-in system that can be utilised in multiple ways.
First time user
Returning user
The product ultimately simplifies access management and lowers costs of existing business resources.
Offers an affordable, secure, non-invasive and seamless sign in process.
Collects, tracks and retrieves relevant visitor information e.g. review logs to see who entered the building on a specific date or time.
Keeps a digital record of signed NDAs.
Assigns and tracks visitor badges.
Add customised notification preferences for employees e.g. an SMS, Slack or email integration.
Secure administrator roles
Manage employee access.
Assign permissions e.g. giving security and/or the reception staff access to a view in which they can see "active" visitor badges and log returned badges once a visitor exits add or remove a visitor badge.
Register or deregister devices for multiple locations using a QR code.
View analytics to reveal visitor trends.
Thinking about implementing Facial Recognition?
Speak to our specialists in facial recognition software.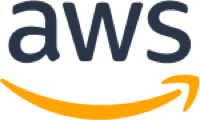 As an AWS Partner, our team is well versed in their cloud product offering, enabling unprecedented speed and agility for our clients' products and platforms and harnessing the power and scalability of cloud technology to innovate in real time.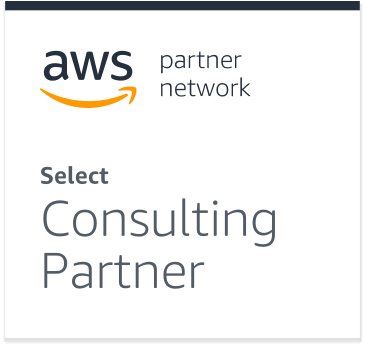 Get in touch to find out how we can utilise cloud innovation to transform your business.