3x4 GENEFIT Analytics Dashboard
iOS • Android • UX • UI • Analytics
Project Background
Your genetics can predict a lot about your body's future. An accurate genetic analysis reveals your propensity for injury, how your body responds to exercise, how you recover, whether you require specific supplements, and a vast array of additional insightful data. 3X4 Genetics is an expert in this field, analysing its clients' genetic information and providing purposeful feedback alongside consultations with healthcare professionals. When 3X4 Genetics expanded its services under the trade name GENEFIT to support professional sports teams, Swipe iX collaborated with the company, creating an extensive yet intuitive dashboard system for team management and players.
The Challenge
Professional athletes are required to perform at their peak for months on end. But this level of competition also raises the risk of injury and other medical factors that can see them benched and even reluctantly retiring from their chosen sport. It's a continual risk for sports teams, and they need insights to help look after their players.
Genetics can provide a wealth of information for high-performance athletes. 3X4 Genetics provides this service to sports teams by combining and analysing the genetic and training data of players. This gives a more holistic view of each player's health and performance and delivers detailed feedback. But players and coaches aren't genetics experts; they require an intuitive way to navigate large amounts of complicated data and information relationships, to ultimately make the best choices for their teams. Only specialised individuals can interpret this data and information, which is why 3X4 Genetics contracted Swipe iX to build a comprehensive dashboard for its sports clients.
The purpose of the dashboard was to provide a holistic view of each player's health statistics, training data, player compatibility and grouped nutritional recommendations, as well as analytics of internal and external data points. The solution needed to access 3X4 Genetics' data and visualise that information in an interactive dashboard. Coaches needed to compare data, move elements around and dig into specifics. Players needed to access their data in a similarly intuitive manner and view all their genetic and training data in a secure, personalised app. They could then monitor their own health and performance, while also receiving daily curated recommendations to work towards their goals.
The Solution
This project's fundamental need was to take obscure data and make it relevant to any member of the team – including managers, coaches, trainers, nutritionists, medical staff, and players. 3X4 Genetics held interviews with its clients to gain further understanding of the current problems professional sports teams were experiencing relating to health and performance management. Swipe iX evolved this knowledge by extensively discussing the product vision, goals, and features, to define the ultimate value for the user. We presented a design prototype to the client, and refined it until the perfect design was approved to be added to the development roadmap.
We developed the GENEFIT dashboard to work through web technologies and an application so a management team user can access and explore their players' data via their browser, while players can see their own data through the GENEFIT mobile app. Swipe iX's designers and business consultants improved the user experience, adding features such as drag-and-drop player grouping to complement the familiar whiteboards that coaching teams favour.
Once we landed on a final design, Swipe iX's developers brought the platform to life. We developed the necessary components, including API-based access to 3X4 Genetics' data and user profiles that segment and manage access for authorised people. The platform deals with sensitive information, so all the data is encrypted, and access is strictly managed. The working platform underwent extensive testing while we continually engaged with 3X4 Genetics to make improvements.
The Result
Genetic information is complicated and convoluted, hardly conducive for coaches and players to use as is. The GENEFIT product offering opens new doors to those clients, enabling them to effectively use complex data to aid in daily decision-making. The coaches and their teams can now develop specific health and performance strategies for individual players and groups, supported by GENEFIT's recommendations.
The GENEFIT platform's web technology frontend is accessible on different devices yet protected through strict security measures. Since GENEFIT draws fitness data directly from the source, sports clients get current information when they need it. Rather than wait for reports, they can explore the information and arrange their plans in ways that reflect and enhance what they would do on whiteboards, paper and spreadsheets.
Head coaches, fitness coaches and nutritionists can now easily understand the individual needs of players – their propensity for injury, supplement requirements, recovery times, and much more – allowing them to create strategies to ensure the athletes perform better with lower risk. GENEFIT is a state-of-the-art analytics platform that can be applied to multiple types of sport, and Swipe iX continues to walk alongside 3X4 Genetics, advising, developing and delivering what the company's clients need to keep their people healthy and performing.
What Our Clients Say
"Genetic information is complex and intimidating, yet it offers a wealth of information into a person's health and performance capabilities. Our vision was to create a product that uses genetics as baseline information from which other key health and performance metrics are calculated. We wanted to create a product so simple that anyone on a sports team can intuitively make sense of health and performance tracking. We knew a simple, yet futuristic, design was going to be key, along with effortless navigation through the vast amounts of data, and being able to make daily decisions from your user journey.
This was our challenge to SwipeIX and they delivered expertly. Almost more important was finding a partner that could seamlessly integrate with our unique way of work, keep up with a rapid pace and tight deadlines, problem-solve with us – epic whiteboard sessions for the win – and handle any challenge or setback with openness and enthusiasm. Agile personified! We're looking forward to kicking off the next phase of development with the team."
– Dr Gerrida Uys, Head of Product at 3x4 Genetics and creator of GENEFIT

"Working with personal health data poses a number of challenges, including security and privacy. We're committed to ensuring our customers' peace of mind, as they entrust some of their most sensitive data to us. Swipe IX understands this requirement and in turn is committed to providing implementations that conform to our privacy and security standards. Having two different teams work together effectively is always a big challenge; our two teams integrated seamlessly and worked on deliverables with incredible productivity."
– Mariette Conning, Head of Engineering at 3x4 Genetics and creator of GENEFIT
Quick connect
Hey there! If you have any ideas you want to discuss or questions you need answered, feel free to reach out to us on WhatsApp or give us a call. We're always up for a good chat! Let's brainstorm and come up with some awesome stuff together. Looking forward to hearing from you!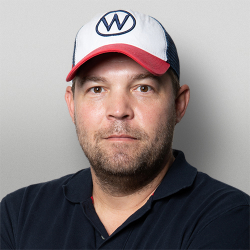 Deon Heunis
Co-founder & CTO
deon@swipeix.com
Leo Redelinghuys
Co-founder & MD
leo@swipeix.com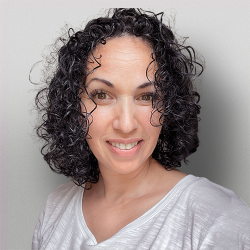 Gaynor Johnson
Head of Innovation
gaynor@swipeix.com
Hyprop Multi-Mall Content & Hosting Management System