Mediclinic Baby App
iOS • Android • UX • UI • CMS • Analytics • Azure
Project Background
Pregnancy is an exciting but anxious time for parents. Whether they're trying to conceive or already expecting, they'll have many questions and will want to access information on pregnancy and baby-related issues as well as track and share milestones. Medical services provider Mediclinic Southern Africa strives to be a source of information and comfort during the pregnancy journey, offering a wealth of information. The Group recruited Swipe iX to help improve its Mediclinic Baby app and bring together all its clinically approved insights in a package that helps app users and expands the app's potential.
The Challenge
As a prominent healthcare provider in South Africa and Namibia, Mediclinic Southern Africa operates 47 hospitals, 14 day clinics, and five sub-acute facilities. It also has two mental health facilities in South Africa. Mediclinic approaches healthcare as more than just a product; it aims to inform people about their health choices and strategies. Pregnancy is a particular focus for the Group and as a result, it developed the free Mediclinic Baby app to serve as an information hub for all things pregnancy- and baby-related. It's available to anyone who downloads the app - not only Mediclinic customers.
Mediclinic wanted to radically improve app engagement and value. Behind the scenes, the company has a wealth of relevant information and insights, but these assets weren't centralised. Other aspects of the app process made it difficult to add new content and features, and the app's interface and complicated sign-up process led to many drop-offs. It needed enhancement for a smoother and more intuitive user experience, and that's where Swipe iX came in.
The Solution
Swipe iX had previously worked with Mediclinic on websites and information portals, and the company approached us to work on the app and consolidate the pregnancy content management. We conducted discovery sessions to understand and strategise the company's needs, drawing on substantial user research conducted by Mediclinic.
To best address the content issues, we developed a bespoke content management system for Mediclinic, placing it on the Microsoft Azure cloud environment and coded with .NET. This platform enables Mediclinic's content gurus to manage the same content across different websites and apps from a central location.
Mediclinic also envisioned an app with tools and features to manage and record pregnancy journeys. We used Flutter, an open-source app development framework by Google, to develop the new app. This helped us create a single code base for multiple apps to avoid duplication of effort between Android, iOS and any other app platforms. Flutter also enables us to create and modify intuitive user interfaces, making testing and adding enhancements easier.
Our discovery and design-thinking sessions and close collaboration with Mediclinic established a design plan from which our developers created the best technical solution. Swipe iX's design team handles the user interface design's development and testing, while Mediclinic manages security aspects, such as penetration tests and security audits. Swipe iX also architected the database and info storage for best practices; these include Protection of Private Information guidelines, such as tools for user data requests and purges.
The Result
Mediclinic has a clear vision to provide valuable and practical medical information. The brand uses the Mediclinic Baby app to achieve those goals when someone is planning a pregnancy or experiencing the journey of bringing new life into this world. The app was a big step forward but needed more attention to realise its potential.
Swipe iX worked closely with Mediclinic to combine all the necessary ingredients, consolidate information, improve content processes, unify technical elements, and improve design and features. We also integrated the app's data with Mediclinic's CRM to enhance patient healthcare interactions.
We delivered a more intuitive experience that keeps users coming back. We also helped develop and define features that enhance their app experience, including ovulation calendars, mood tracking, webinar and video content, online antenatal courses, and Bumpie: a fun social-media feature where mothers can share the development of their baby bump.
The Mediclinic Baby app is available to anyone with an Android or iOS smartphone. It's a helpful guide for anyone considering or experiencing pregnancy, also offering practical advice for partners. The connected world creates opportunities for people to access relevant information and experiences. The Mediclinic Baby app does just that for pregnancy as an informative companion for every step of the journey to bring a new life into this world.
Quick connect
Hey there! If you have any ideas you want to discuss or questions you need answered, feel free to reach out to us on WhatsApp or give us a call. We're always up for a good chat! Let's brainstorm and come up with some awesome stuff together. Looking forward to hearing from you!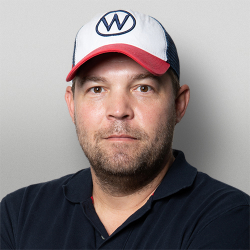 Deon Heunis
Co-founder & CTO
deon@swipeix.com
Leo Redelinghuys
Co-founder & MD
leo@swipeix.com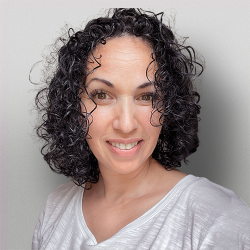 Gaynor Johnson
Head of Innovation
gaynor@swipeix.com
GENEFIT Analytics Dashboard, Powered By 3X4 Genetics